Many of you are always asking me what a typical day in my life looks like. And to be honest it probably looks a lot like many other stay at home moms. Yes, some days are busier than others and our life may look a little different than others (because of football) but overall we are just a typical family who does things just like yours. Most SAH moms have husbands who might work a typical work day with weekends off, or some of you SAH moms might have husbands in the army/military or just a husband who is gone often or traveling a lot. Sometimes during the football season I feel like I have a husband who's gone a lot as well...maybe not physically but mentally. In this post I'm going to focus on what our days look like during the offseason since we are still kind of in the offseason...but kind of not because OTA's already started a couple weeks ago (OTA's are scheduled workouts that NFL teams do together)! In a later post I will give you more details about our busy schedule during the football season and what our days might look like then.
Typical offseason schedule
A typical day starts off with Asher waking me up at 6:45. Adam typically leaves around 6:30 for workouts at ETS! We usually snuggle in bed for a bit and then head downstairs for his sippy cup of milk and breakfast. I let him watch Mickey Mouse while he's still waking up and eating breakfast! When Asher was taking two naps I would either take him to the gym with me around 8 or 12. I'd prefer to go at 8 because I like getting my workout done in the morning if possible. Our schedule has been a little different recently because of Asher switching from two to one nap a day...so we've been going to Lifetime from about 8:30-10! We then either do a quick errand or come back home to play for a bit. Asher has lunch around 11:30 and is put down for his one nap at 12:30. He sleeps for about two hours and then we have all afternoon to play outside/ do something fun.
I love the offseason because Adam's usually home a lot more. He gets his workout in anywhere from 7-11 and then we have the afternoon together as a family. Some days and weeks are busier than others during the off season months and sometimes Adam will have meetings in the afternoon or some sort of event. Their are still plenty of days that we can be together and do some fun things as a family. I am a huge fan of keeping busy and I don't like to stay in the house all day especially when it's just Asher and I. I like to have Asher in activities so once a week he does music class and once a week he has swim lessons. In the afternoons we will take Asher to indoor parks, the mall, outdoor parks, the zoo, Target etc. When Adam is home with us I also like to get things done...especially with 4 sets up hands to help chase little man. We will go run errands, go to Costco, or the grocery store. We also like to go to the park a lot (now that it's getting nicer out) and we (aka me) love to take family walks after dinner.
Right after the season ends we try and do some traveling. It's nice to get away after a long and stressful football season. Adam and I like to take a trip just us two if we're able to unwind physically, emotionally, and mentally and get in touch with each other again. We also like to take a family trip if we can....to get Asher out of the cold. We like to get our traveling in the first month or so of the off season that way we can get home and Adam can workout at his gym here in MN.
Below are a few of our fav spots in our home that you can find Asher and I at pretty much every day!
For those always asking...yes we do have a mini sport court in our house. And we are extremely blessed to have it. It is so nice to have, especially in the long MN winters. Asher runs off so much energy down here and loves to play basketball, soccer, golf, and t ball. We spend a lot of our free time in the Court...mornings when we are not at the gym and post dinner when daddy is home.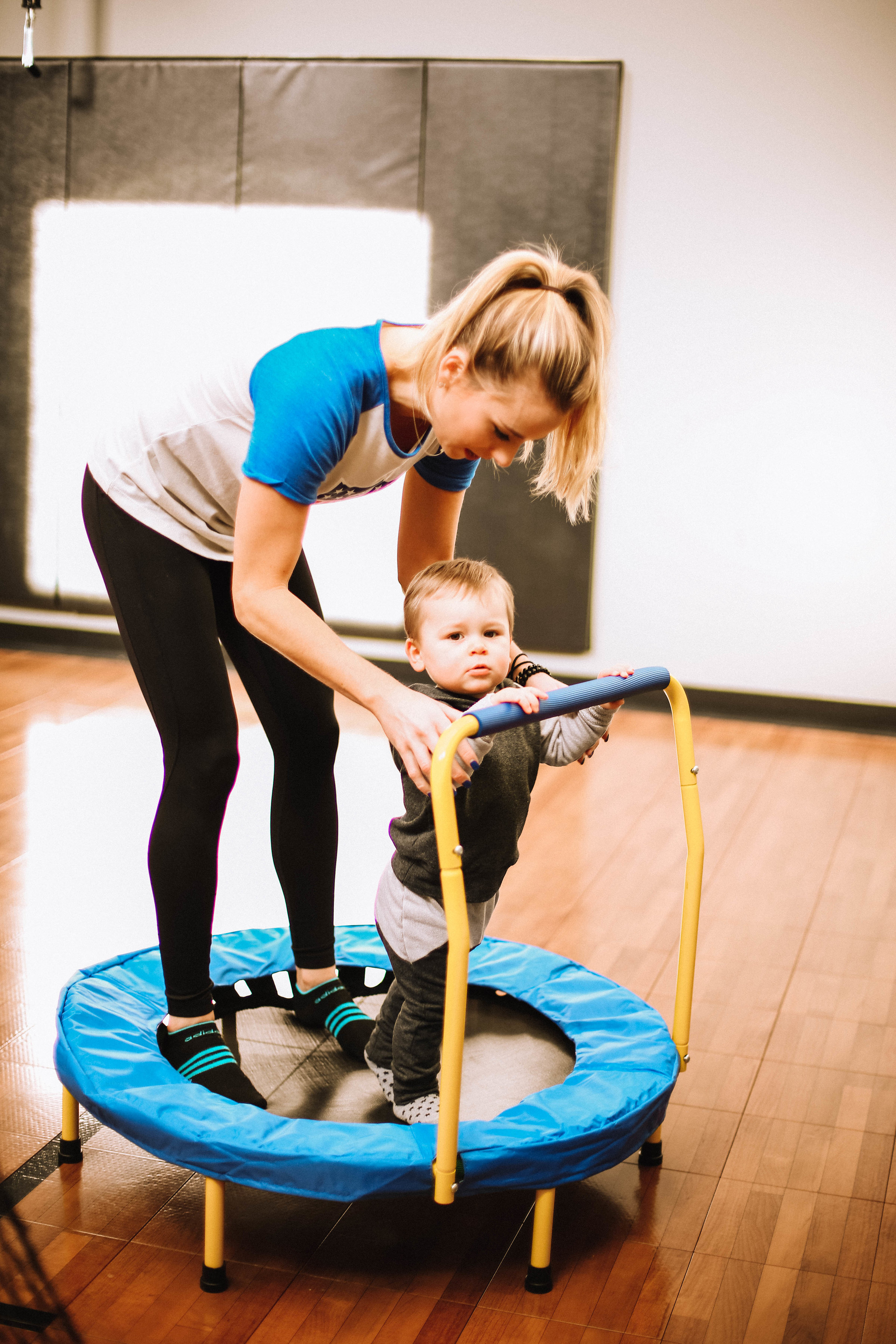 We spend a lot of our time here in the living room. We love to grab a snack in the kitchen and snuggle on the coach to eat it. I love our open concept kitchen into the living area and makes it easy for me to see Asher when I am cooking and he's playing.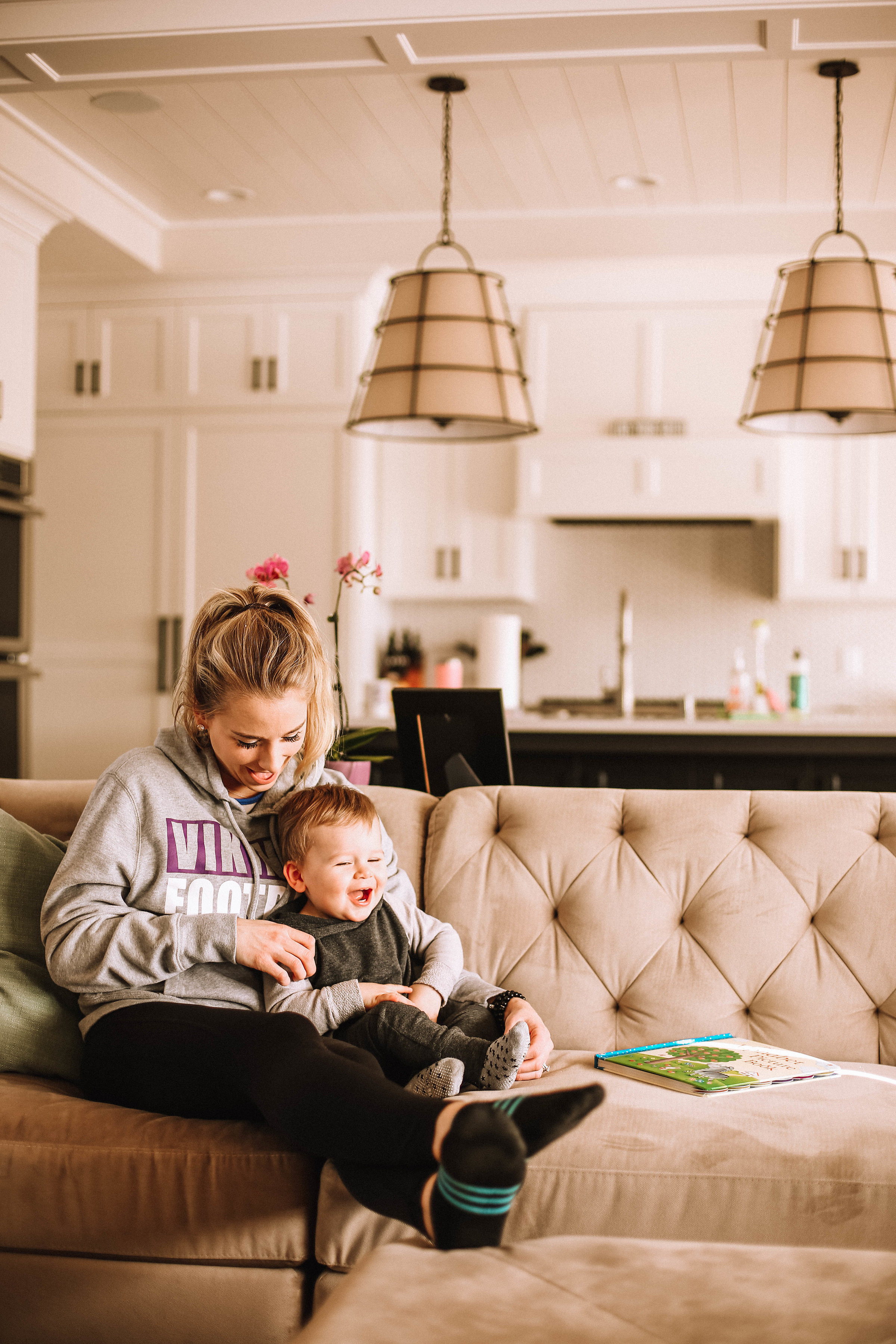 We love to read a couple books before nap time here in Asher's bedroom.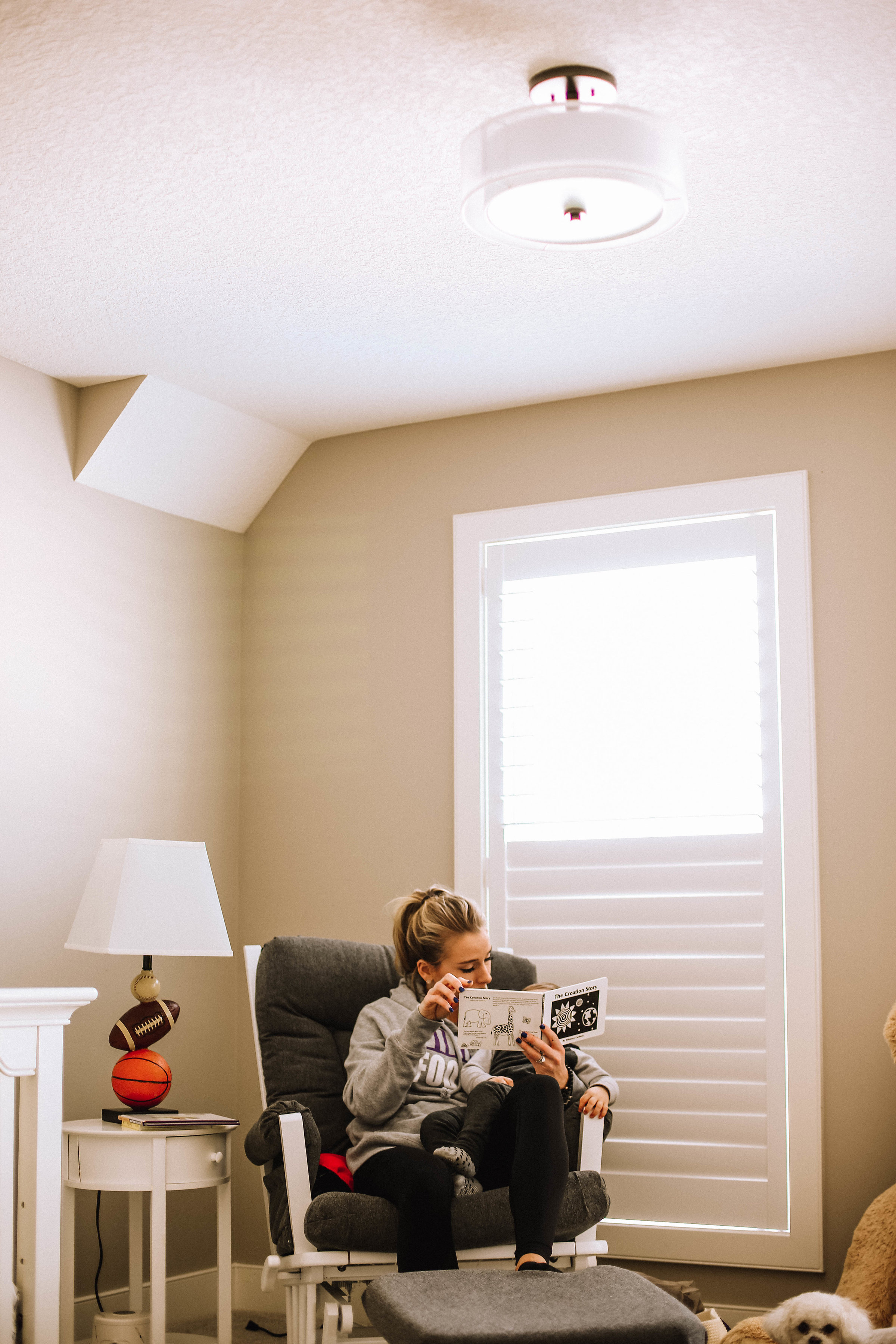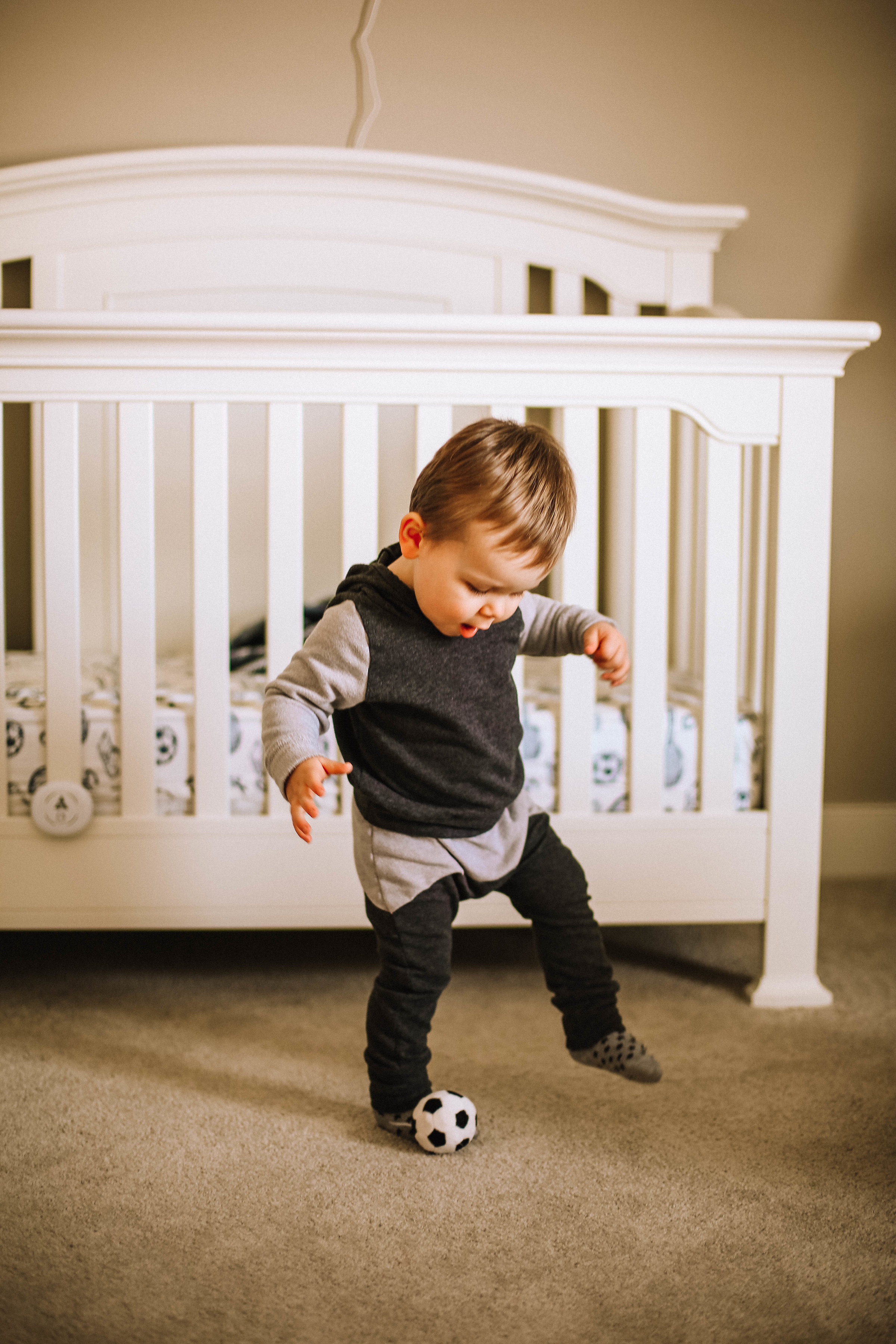 Once Asher is down for a nap I have free time for myself. If I am not cleaning, doing laundry, or baking I like to sit at the kitchen counter, and have a cup of tea. I usually start by reading scripture, then I will check emails, and work on my blog (or online shop;))!
I am so grateful to be able to stay home with Asher and watch him grow and help him learn. I've realized motherhood is a very challenging job and their are always new challenged at each phase Asher goes through. I'm still learning to be patient and loving even when I just want to scream. As much as it is a blessing being home with him I definitely have realized I also need "me" time (for my own sanity;)). During the football season it is much harder to find that time for myself...and that's another reason I love offseason. Adam is so good about giving me some time each week to run errands, work on my blog, or get my nails done by myself or with a friend! Having that time for myself and doing things I like helps keep my stress level down and I feel just helps me become a better wife and mom because I feel more rejuvinated afterwards.
Well you all got to see a glimpse into my life during the offseason and what a typical day can look like. Once the football season starts back up again (end of July) I will do another post about what our days and our family life consists of during the season. Have a great week ahead and don't forget to use the contact me page if you have any questions/comments:)
xoxo,
MRS T